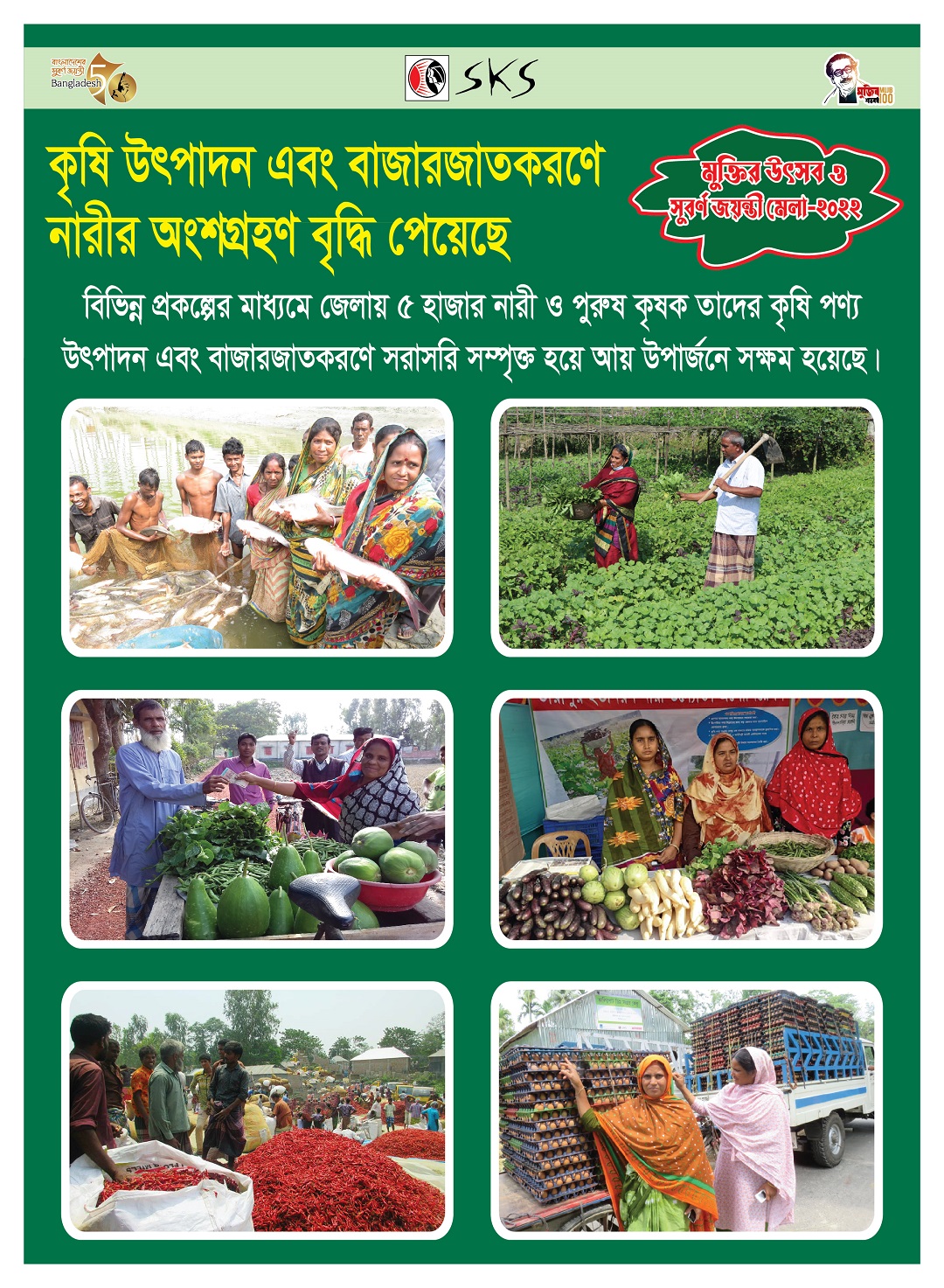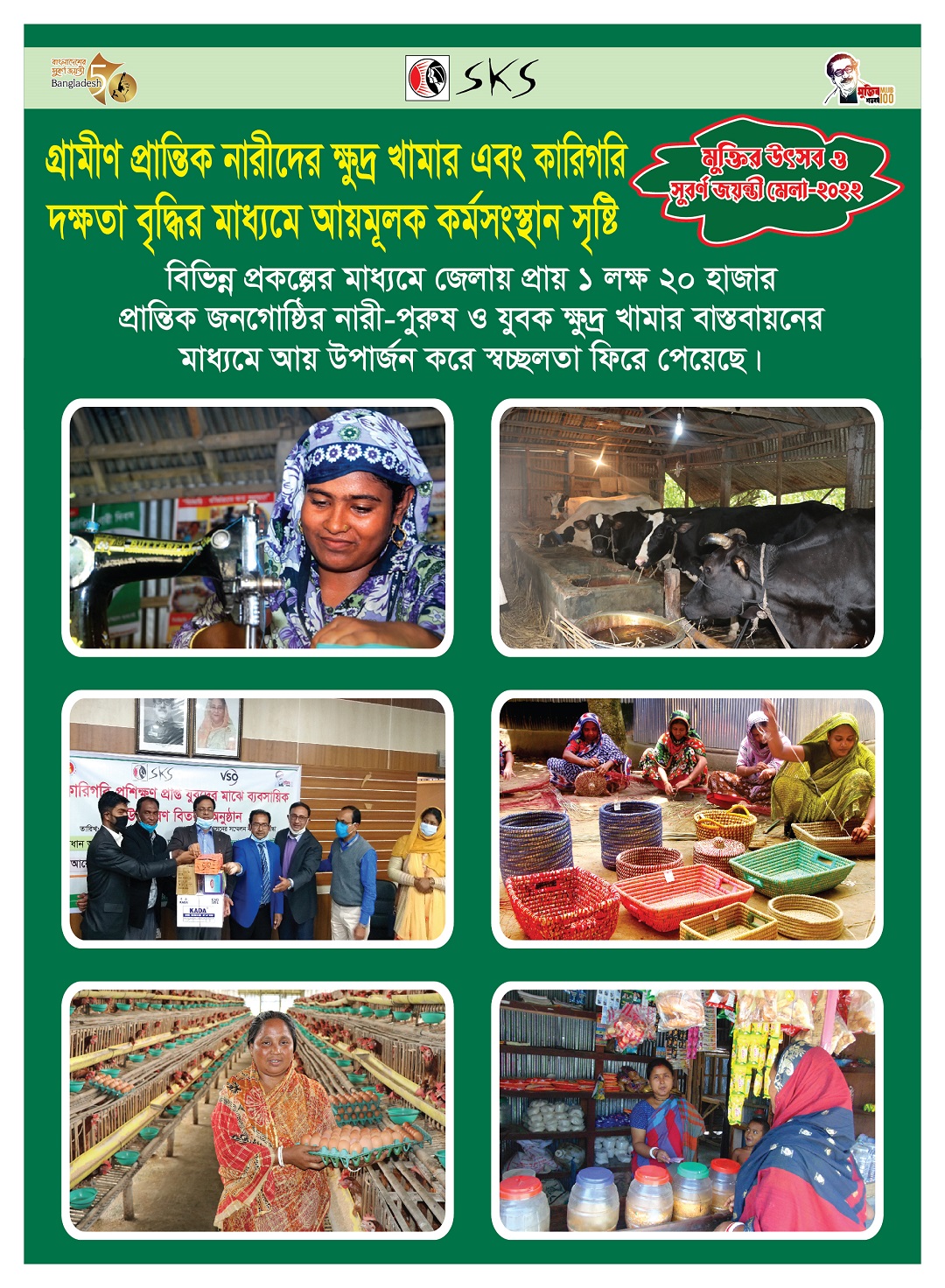 SKS Gifted Musical Instruments & Costumes to Adivasi Community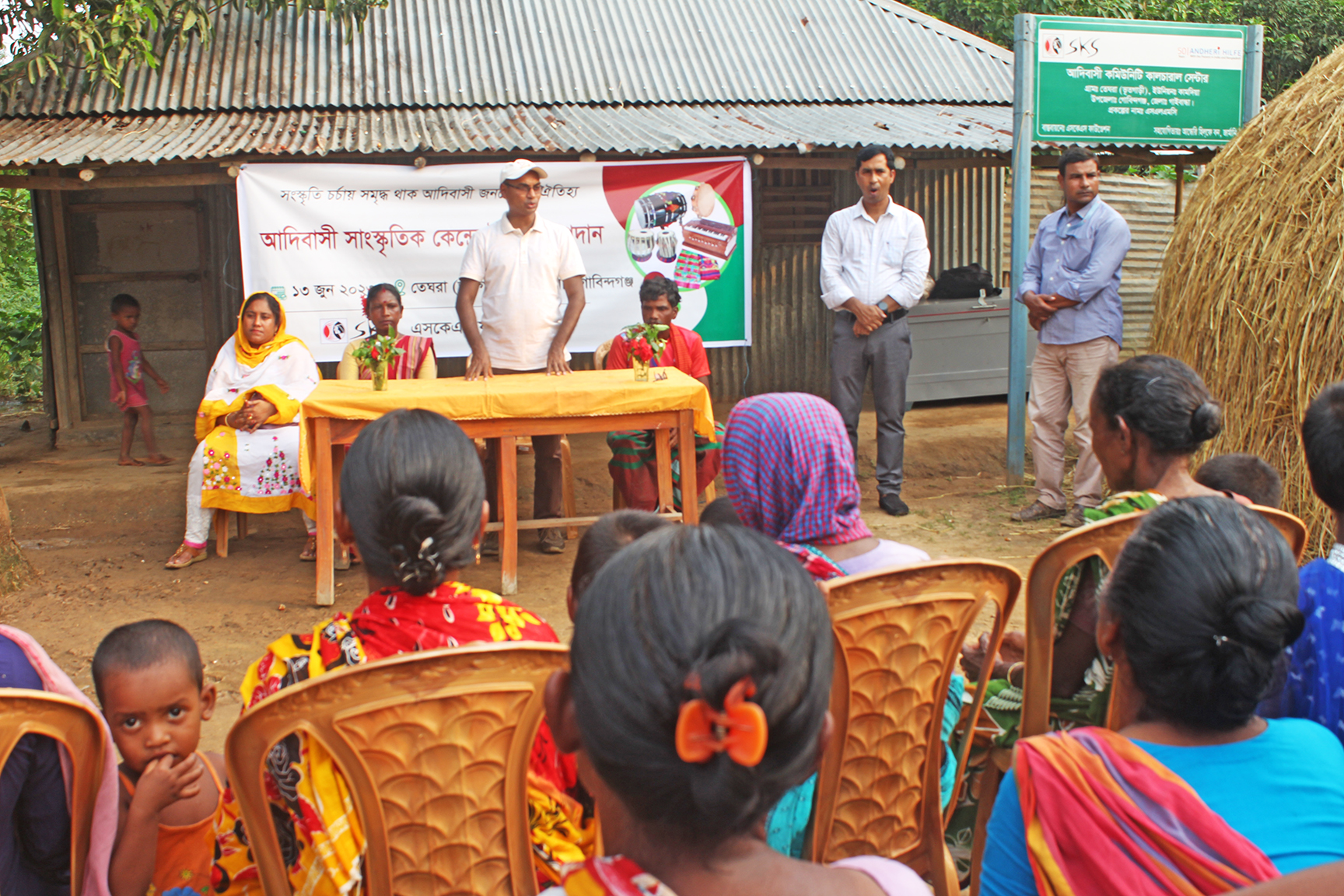 Centering on the Golden Jubilee of Independence of Bangladesh, SKS Foundation gifted musical instruments and traditional costumes to help promote Adivasi Santal people's culture. Joseph Halder, Director- Advocacy & Communication, SKS Foundation, handed over the gifts to the Adivasi Cultural Center located at Bhutgari village, Kamdia union, Gobindaganj upazila, Gaibandha on 13 June 2023.
While handing over the instruments at a huge gathering, Joseph Halder said, "There is no alternative of retaining the elements of culture without regular practice. And for cultural practice, cultural instruments, equipment and arrangements are essential. And the cultural elements i.e. norms, values, language, and rituals, etc all are meant to understand and respect others." Mohan Murmu, the Headman, and Selina Hasda also spoke at the event on behalf of the Santal community.
There was a harmonium, a drum set, tambourines, cymbals, dancing costumes i.e. Sarees, Dhoti, Genji, towels, sitting equipment i.e. chairs and tables, etc for the Adibasi Cultural Center which was set by SKS Foundation in 2015 in partnership with Andheri Hilfe, Germany. Finally, the Santal people performed cultural performances.