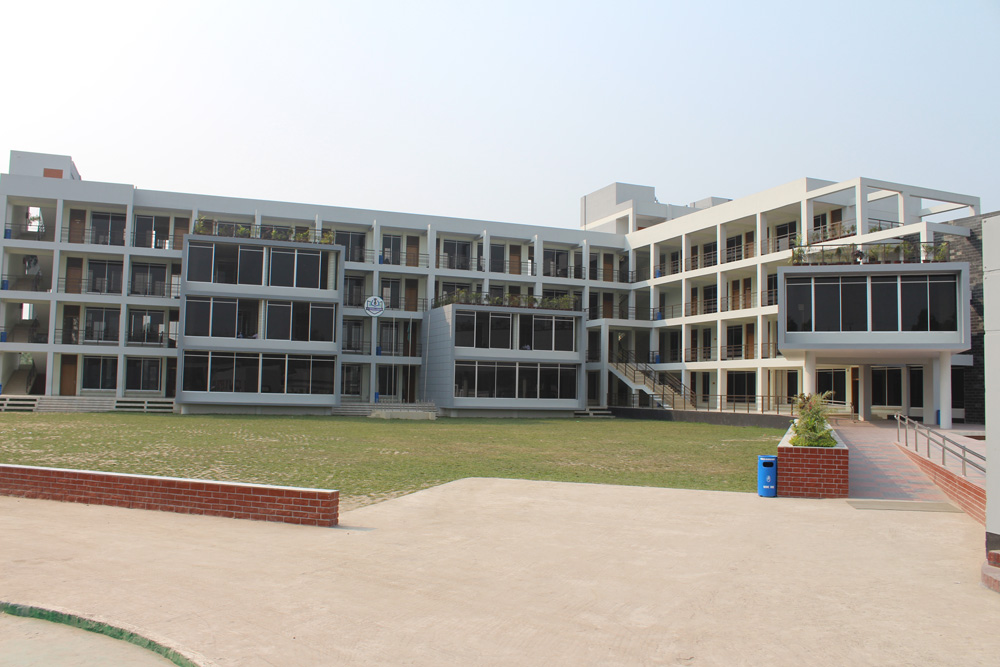 SKS School & College
Centering the celebration of its 30th year in development in December 2017, SKS Foundation launched the SKS School & College at Gaibandha with the mission to contributing to upgrade education standard of the district. The dignitaries In the Launching Ceremony, local administration, allies and the guardians upheld their expectations that SKS School & College would contribute enhance wisdom and knowledge of its students. Having the iconic structural & other modern facilities, the academic session of the Institution started since 1 January 2018.
With its academic facilities in the attractive buildings, playground and other regular facilities, the SKS School & College started its journey with a total of 1,307 students from Class I to IX (Boys-799, Girls-508) having co-education provision while the college section started its journey since 1 July 2019. The Institution has been running with the engagement of more than 50 quality teachers. It has been helping in generating information & technology-based knowledge & skills among its students. The girl students, especially the adolescents have been getting special care to run their study in the Institution. And it's all important that the authority has ensured special security for the students in and outside the campus. As part of it, 6 no. of buses have been engaged in picking & dropping of the students. Following SKS' track record in development, SKS School & College has set its valued mark as an ideal institution in Gaibandha, and is committed to continue this spirit towards complementing the nation building.
 Please open the below link for details: